5 dagen met Naropa in Praag~ The Japuji-Saheb of Guru Nanak
woensdag 23 - zondag 27 januari 2019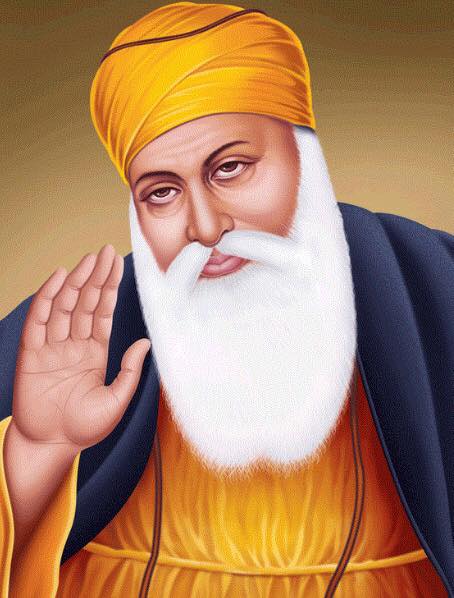 Guru Nanak         The True Name
How can truth be attained?
By submission to the divine order and remembering His true name.
What offering can we make to gain a glimpse of his court?
Remember the true name and meditate on its glory in the ambrosial hour.
The Japuji were Nanak's first proclamations after the union with the beloved.
These are the very first words uttered by him after self-realization.
They are the latest news brought back from the kingdom of heaven.
Guru Nanak was one of these rare and exceptional souls being on earth and living an authentic, original life, beyond the frame of religions or creed.
Living in India he was not a Hindu, nor a Muslim. He was not an ascetic. His words as we can read in the Japuji-Saheb are songs.
Nanak used to sing these words of love and wisdom. Sikhism was born from his legacy.
"There is but One God, His name is Truth, He is the Creator, He fears none,
he is without hate, He never dies, He is beyond the cycle of births and death,
He is self-illuminated, He is realized by the kindness of the True Guru.
He was True in the beginning, He was True when the ages commenced and has ever been True,
He is also True now.
"To avoid the pitfalls of Ego, Nanak encouraged the following of a Guru – someone who could lead the seeker to avoid ego choice.
By following the teachings of someone else, it helps to cultivate a spiritual attitude of devotion and discipline.
His teachings also had profound social implications. He denounced the caste system prevalent in Hinduism and taught external aides like rituals and priests were not of importance.
Guru Nanak always stressed the inner spiritual awakening.
Naropa will respond and reflect on some of the wonderful treasures of this unique being.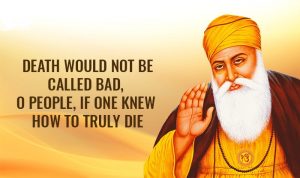 Tijd:
Woensdag, donderdag, vrijdag: 18.30 – 21.00 uur
Zaterdag, zondag: 10.00 – 17.00 uur
Prijs:
Voor het volledige programma € 125,-
Losse kaarten:
Satsang-avond € 15,-
Satsang-dag € 50,-
Locatie:
Waldorfská škola Praha 7, Letohradská 1/370
Locatie