Amorgos – Holiday retreat
Friday 21 Sep - Monday 1 Oct 2018 , € 300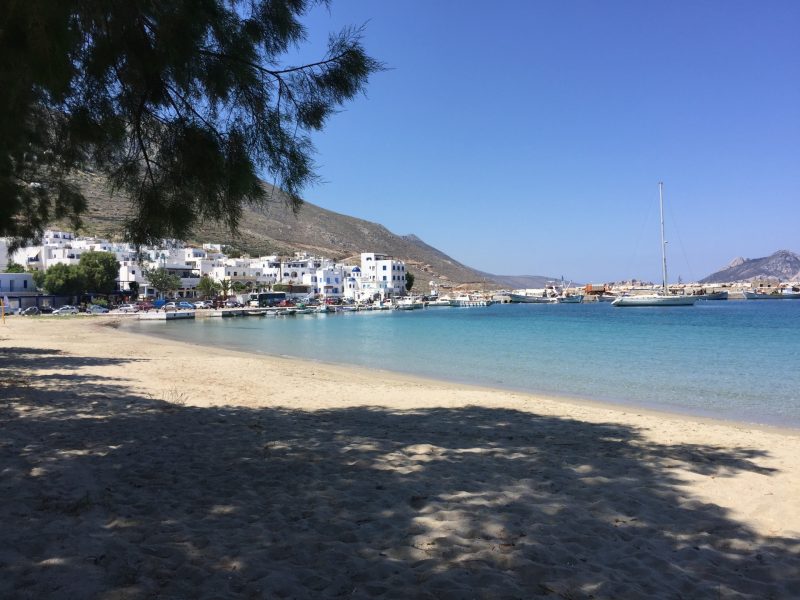 From September 21 to October 1, there is a daily satsang and Gayatri Mantra meditation in the Iris studio of Aegiali.
Everyone in Aegiali can tell you where the studio is.
The price for the program with Naropa is € 300 regardless of how long you come. You can pay us cash when visiting us in February or April (Prague). Spoken language is English.
Please make sure that the flights have a good connection to the ferry to Amorgos! From the airport there is a direct bus to Piraeus. It will take an hour.
There are two ports on the island: Aegiali and Katapola.
Iris studio is within walking distance from the port of Aegiali. Katapola is 40 minutes' drive from Aegiali.
Best is to book to Aegiali. Tickets can be bought in Piraeus or in advance at Blue Star Ferries.
Boat schedule to Amorgos:
Monday, Wednesday, Thursday and Saturday the boats leave from Piraeus at 17.30 and arrive at 1:10 in Aegiali. Price is 35-40 one way.
Tuesday, Friday and Sunday – there are boats to Katapola. Departure from Piraeus at 17.30, arrival 2:50.
Return:
Tuesday, Thursday and Friday: Aegiali – Piraeus 6:55 arrival 15:00.
Monday, Wednesday and Saturday: Katapola – Piraeus 6:00, arrival 15:00
Boat ticket reservation:
www.gtp.gr
www.bluestarferries.com/en
Accomodation:

Askas pension: Make a note that you belong to Naropa, the price would be EUR 35. It is possible to camp there too.
E-mail: askaspension@outlook. com 
http://www.askaspension.gr/
Askas is oferring also studios about 50 m away.
Locatie
‹ Back to overview
Inschrijven
Er kunnen geen reserveringen meer worden geplaatst voor dit evenement.