Satsang online (in English)
Sunday 25 April 2021 |
10:30 - 12:30 uur

, € 10-€ 15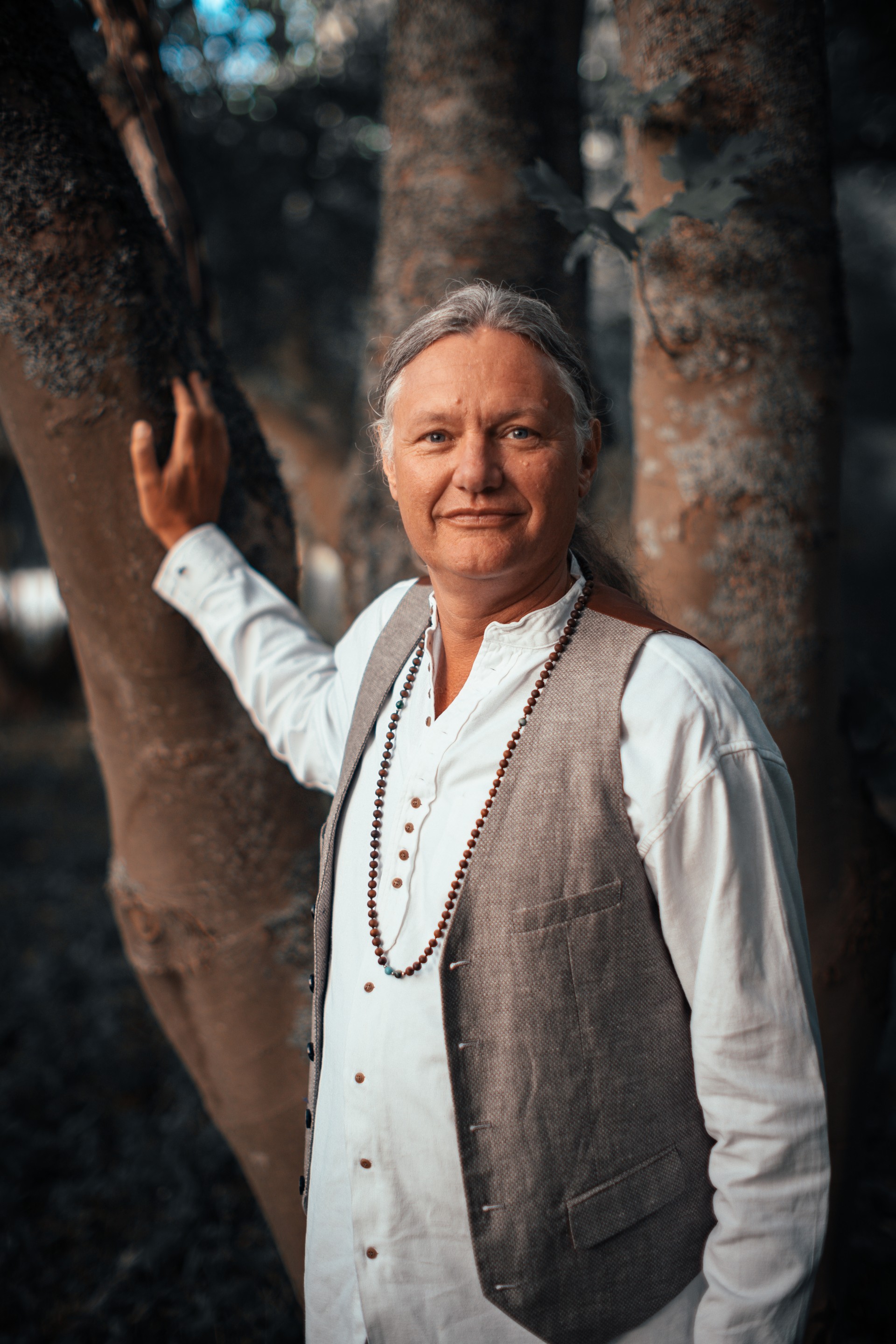 Naropa is a mystic from the Sacha tradition.
He does not proclaim any doctrine, dogma, lifestyle or cult,
cannot be classified as a spiritual movement.
He is an artist who is one with the natural creative process.
Simply being with him in receptivity melts the armor of personality and awakens the Heart.
Just as music can take you to ecstasy and silence, satsang brings you into connection with the essence.
Sometimes it's painful and confronting, sometimes it's effortless and joyful.
From the persona point of view it is an operation.
From a conscious point of view it is a relief.
Naropa is an expression of the present time, of the Maitreya energy, of the new human being.
Without using external display and hierarchy,
Without spiritual frills -discouraging admiration- Life is elevated to Art.
Naropa encourages everyone to come to inner and outward blossoming.
Not according to certain guidelines, but in an original way in connection with the universal power, the dharma.
1 or 2 days before the satsang we send the newsletter with the zoom login code for the satsang.
If you are not yet subscribed to the newsletter, you can do so via this website.
Check your spambox regularly!
About Zoom:
Make sure you have installed the Zoom application well in advance.
On a desktop computer you can just click on the link and you will be asked to install the application or you can download it from their website.
www.Zoom.us
The satsangs are based on donation.
Guideline is €10-15 per satsang.
For you and our administration it is easy to donate for the whole month.
Transfer to:
Naropa Parivartan
NL71 RABO 0129 7969 99