Summer weeks in Czech Republic
Friday 12 - Wednesday 31 July 2019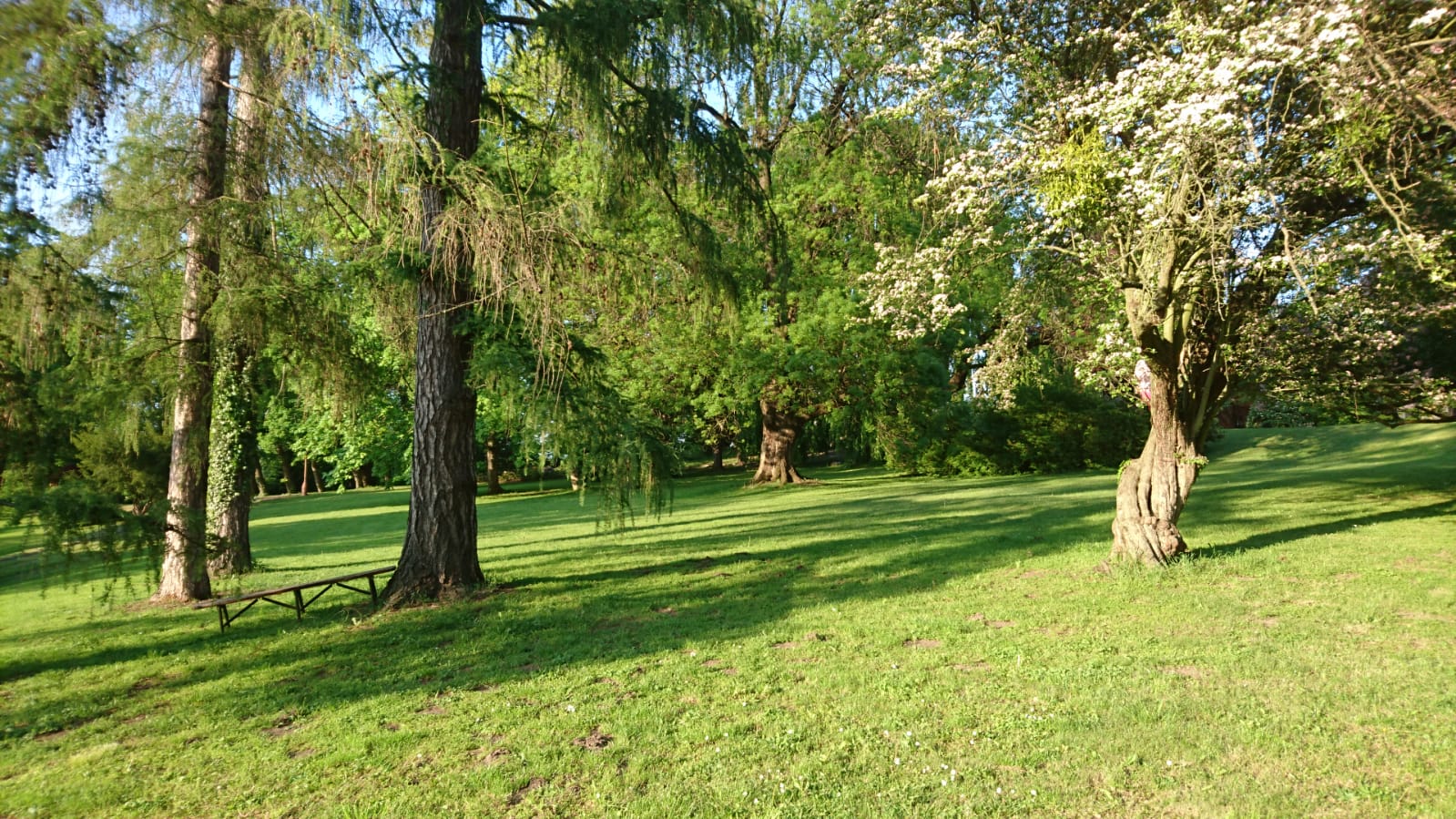 We have found a beautiful place in Moravia!
In the town of Strilky, richly surrounded by forests is the Mahaprabhudip Ashram. This ashram is located in a castle and surrounded by beautiful gardens, where camping pitches have been made and the associated facilities.
We have a large space (Sangham) where our program will take place.
It is important to realize that we are in an Indian ashram.
You will receive the house rules after you have registered. Most importantly, no alcohol, drugs, meat, and cigarettes. You are also asked not to wear shorts and sleeveless shirts or swimwear.
You can bring your own tent, but there are also tents available with beds. Inside the castle are also sleeping places in simple rooms. The food is shared and is prepared by the kitchen of the ashram. You are welcome from Thursday 11 July in the afternoon. Thursday 1 August is the departure day. There will be no program.
If you come with a tent, you have plenty of time to set it up and you can join in if you indicate in advance. The program starts on Friday 12 July and is an ongoing program. You can also come for a few days. Let us know when you plan to come and leave. Children are very welcome.
Gurupurnima
We are celebrating Gurupurnima on Tuesday 16 July. All people initiated by Naropa in the guru mantra can confirm their commitment on this day. This day is the party. We celebrate and share our connection and love for freedom and truth.
Auschwitz.
On Sunday afternoon 21 we take a bus to Auschwitz in Poland. If you want to come, you must register in advance. State this when you register! On Monday 22 July we will visit the Auschwitz and Birkenau concentration camp and in the evening,  we will return to Strilky. Part of the trip is a rented bus, hotel, entrance and guided tour of 7 hours with guide (English spoken, Czech on request). The cost for this trip is the costprice . During these days it is possible to stay in Strilky. The price for those days without a program is then less. We do not recommend taking children to Auschwitz. This journey is booked out.
Prices
Your own tent: € 45 pp Rented tent with 2 beds. € 45 pp available from July 15 Bed in the castle € 50 pp. Children under 3 years free 3 to 18 years € 9 € 12 inside the castle A set of sheets costs 5 euros per set. Outside the ashram you can also book an apartment or hotel in the village. We can provide your addresses on request. To be picked up you can call Antonin + 420734225558 or Jana: +420728400257
In the Czech Republic you need a vignette on many roads.On this site you can see where you do need a vignette: https://www.hartmanova.eu/tol-vignet/
Address Mahaprabhudip Ashram,
Strilky Zamecka 202, 768 04 Strilky,
Czech Republic
Please register through email naropacz@gmail.com or info@naropa.eu.