Vipassana retreat December
Tuesday 11 - Sunday 16 December 2018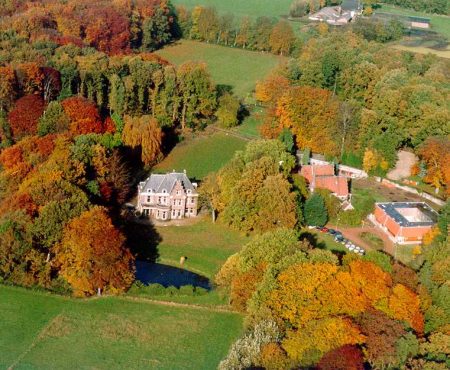 A few times a year Naropa holds a Vipassana silence retreat at the "Oxerhof", the Center for the School of Practical Philosophy, just outside of Deventer, Holland, and at the center "Sammasati", near Ceska Lipa, Tsjech Republic.
Naropa is familiar with Vipassana since 1986. / Naropa has practised Vipassana since 1986.
Vipassana means "insight" and refers to much more than a technique. It represents a life style that is both alert and relaxed. Everything is brought to light. This light is your true nature. Vipassana awakens this. Participants experience the retreats as intense and powerful. Being in the presence of a Heart master strengthens the effect of Vipassana.  Here, Love and Consciousness meet.
The retreat is in silence. It is also required that there is no reading, writing, phoning, et cetera.We turn our attention inward to meet our self/Self directly. (onszelf zou ourselves zijn in het engels, maar mooier zo toch?)
Prices:
Costs of a five-day retreat in a room for 3 or 4 persons are €400,- per person (p.p.).
A double room €450,- p.p.
A double room with shower, or toilet and shower, €475,- p.p.
A single room with shower, or toilet and shower, € 500,- p.p.
Discount in case of minimal income negotiable.
Your registration will be complete after paying the registration fee of €50,- or the total amount.
This can be transferred to Naropa Parivartan, with reference to 'vipassana retreat', the month the retreat will take place, and your (first) name.
IBAN: NL71RABO0129796999
BIC:  RABONL2U
Please ensure the full amount is transferred at the latest four weeks before the start of the retreat. An invoice can be requested.
Cancellation policy:
Refund of the total amount minus the registration fee is possible when cancellation is made up to four weeks before the start of the retreat. In some situations it may be possible to use the registration fee for another retreat. Cancellation within four weeks before the start of the retreat may allow a refund of 50%, but within ten days before the start of the retreat, a refund is not possible anymore. Travel- and cancellation insurances often cover 100%.
Read here the article of Naropa: The new revolution in Vipassana (update after 2500 years)
The address of the Center Oxerhof is:
Oxerhoflaan 6, 7428 MB, Deventer, Holland
If you come by train:
Train station Deventer to bus stop Larikshoeve, Epse
Walking to the Oxerhof:
From the Bus stop Larikshoeve, 7214 EM Epse
Notify Tara in time if you want to be picked up at the bus stop.
Locatie
‹ Back to overview
Inschrijven
Er kunnen geen reserveringen meer worden geplaatst voor dit evenement.