Winter retreat in Trimurti
Tuesday 24 Dec - Wednesday 8 Jan 2020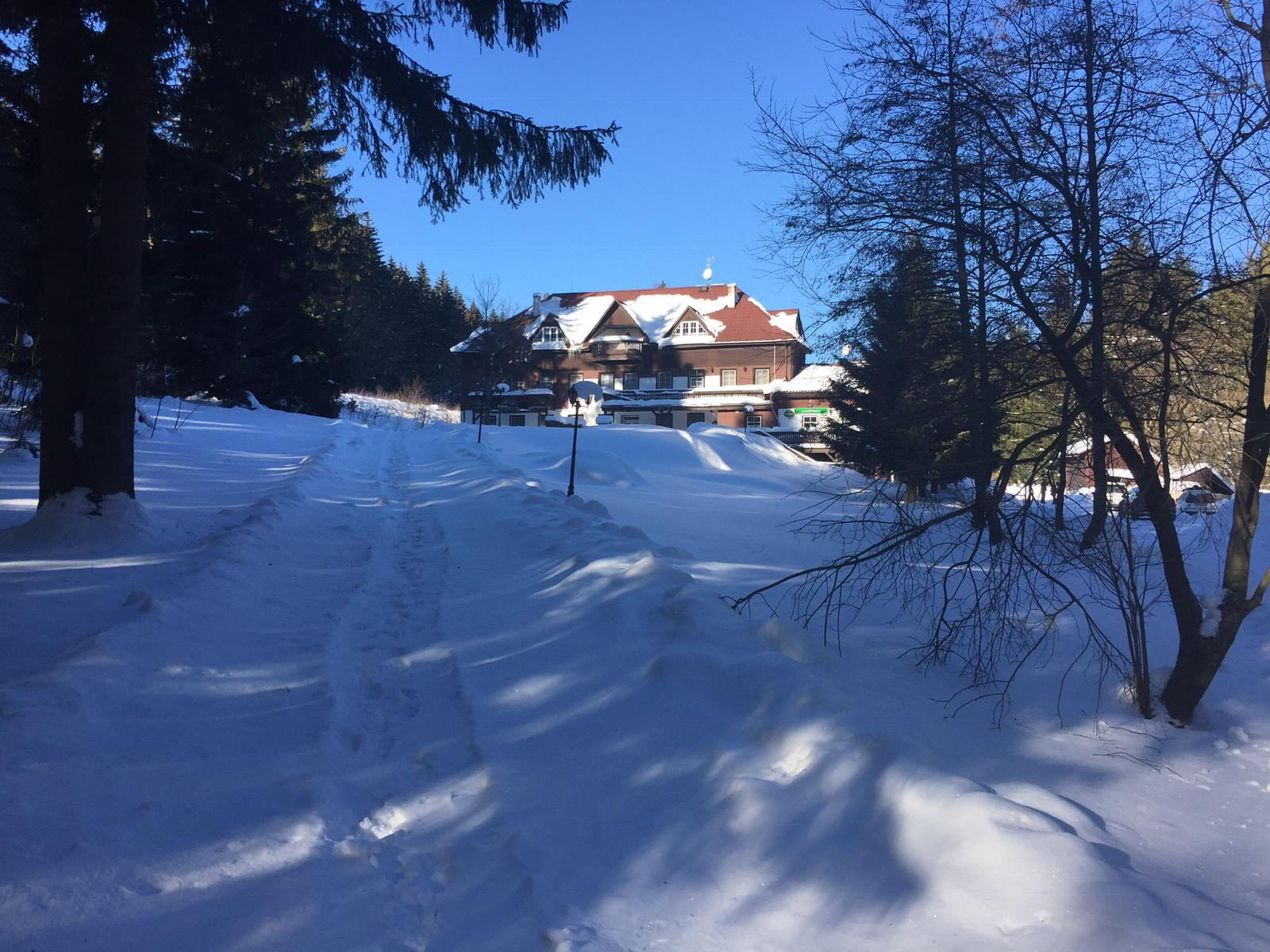 From the 24th of December we are open for everyone who wants to spend the last days of the year with us in nature, the silence in an atmosphere of togetherness, meditation, seva and cosiness.
We celebrate the end of this very varied year and toast of course to our new centre and to a new year.
We have a New Year's party on 31st December and we will stay in Trimurti until 8th January.
These last days of the year have a loose and informal character.
On December 24th we eat together and we can sing Mantras in the evening.
Satsang we will have on the following days:
25, 26, 27, 29, 30, 31 December (week 1)
02, 03, 04, 05, 07, 08 January. (week 2)
Times may vary from day to day. Do you only want to come for satsang, please call to ask when it is starting, the phone number +420 734 225 558 (Antonín) or +420 728 400 257 (Jana).
Every day we start with Gayatri mantra meditation. We will have daily seva and further we'll see what the day brings.
You can sign up now if you want to come for a week or more.
After 1 December you can sign up if you want to come shorter (if there is still room).
The costs for this retreat are as follows:
You pay for the stay and for the meals at Trimurti.
On the days that there is satsang, you pay 350 czk for Naropa.
Accommodation costs:
Double room czk 600 pp per night
Triple room czk 500 pp per night
Four-bedded room czk 450 pp
Group room 400 czk 400 pp
Full board is czk 250 per day. Prices for food for children by age: 0-3 years are free, 4-6 years 100 Czk for a day, 7-12 years 150 Czk for a day, 13-18 years 200 Czk for a day.
Prices for accomodation for children by age: 0-3 years are free (100 Czk / day if they use a separate bed), 4-6 years 200 Czk / day, 7-12 years 250 Czk / day, 13-18 years 300 Czk / day.
These are basic prices. If you would like to give a dana (an extra contribution to support the centre) that is of course welcome.
You can bring your own bed linen and towels or rent them for czk 150 per set.
Check-in time is 15.00
Check out time is 11.00 hrs.
Sign up: you can reserve a place and indicate the arrival and departure time and what type of accommodation you want. If this is confirmed you will make a deposit of 50% for your stay. Then you can make your advance payment to the euro account. Make a foreign payment account name Sacha Parivartan s.r.o., account number in IBAN format: CZ14 0100 0001 2305 0846 0227, BIC (SWIFT address) – KOMBCZPPXXX. For payment in czech currency, see the czech version of this event.
The remaining amount for your accommodation and meals has to be paid until 1. 12. or for later reservations on the day of your arrival latest.
Your reservation is valid after paying the deposit and also after completing the payment before your arrival.
Address: Sacha retreat centre Trimurti, Lísek 11, 59 301, Czech Republic
GPS: 49.5736478N, 16.1518119E
Locatie
Map Unavailable