Winter retreat and Lao Tzu
Thursday 24 Dec - Friday 8 Jan 2021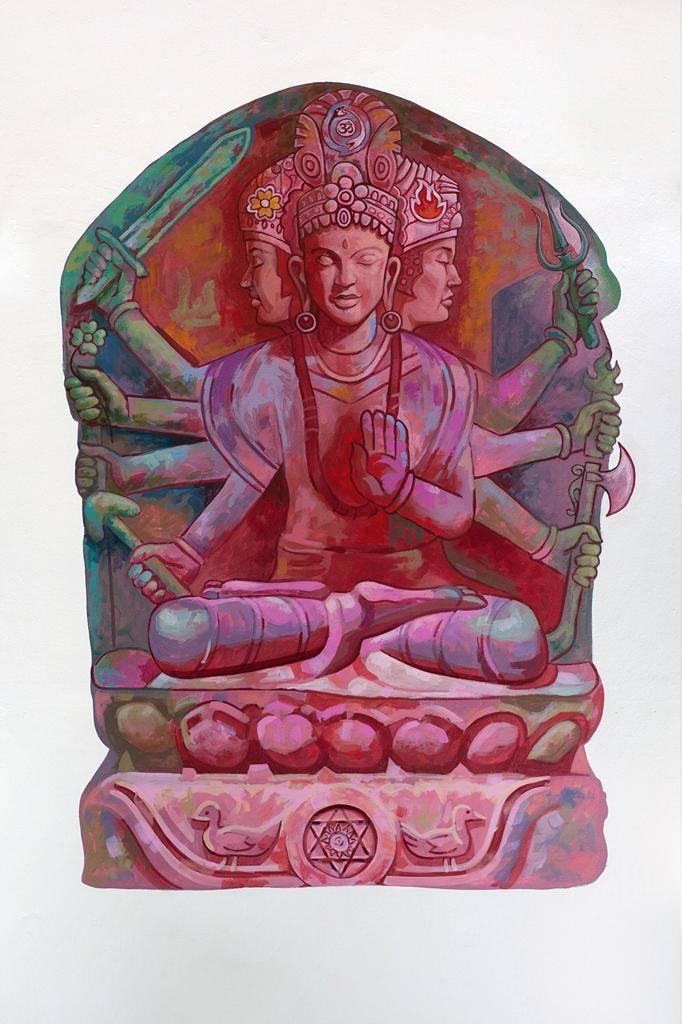 The winter retreat in Trimurti starts from December 24. On December 24 and 25 there is satsang.
Social distancing is currently not an issue in the Czech Republic, and people are required to wear masks at meetings with more than 100 people.
With social distancing we have limited space in our Mandir and the Dharma room.
Together about 60 people can participate, of which 40 in the Mandir and 20 in the Dharma room with a zoom connection to the other room.
For the time being we will keep it at 60 participants and we will see later if we can extend that.
You can register per week:
Week 1: 26. December – 1. January is open satsangs
Week 2: 2. January – 8. January starts with the delayed Lau Tzu program and continues with satsangs
People who already registered for this in the spring have priority but must reconfirm this. You can use your voucher for this.
People who come in week 2 can also participate in the New Year's Eve party.
You can also sign up for both weeks!
Price for program to Naropa are following:
24. and 25. 12. – 350 Czk
Satsang days 26.12. – 1.1. , 7. and 8. 1. – 30 Eur
Lao Tzu (5 days) – 200 Eur.
Children till 18 years old don't pay for the program.
Prices of accommodation and food – payment to Trimurti:
Double room with own bathroom – 24 Eur / night
Triple room or double room with shared bathroom – 22 Eur / night
4-5 person room – 18 Eur / night
Children prices for accommodation are set up according of the age and type of the room (we will let you know after registration).
Food –  12 Eur per day. 
Children prices for food according to the age: 0-3 years free, 4-6 years 4 Eur / day, 7-12 years 6 Eur / day, 13-18 years 12 Eur / day
If it is possible, you are welcome to donate dana – a financial donation for creating, reconstructing and running Trimurti center. Dana in buddhism means generosity and beneficence, a possibility to make an offer with a selfless intention.
You can bring your own set of beddings and towel or you can borrow it for 6 Eur / stay. 
Registrations:
Preferable are stays for the whole weeks (week 1 and week 2). Other registrations will be on waiting list and can be confirmed only after 1st December 2020.
After you recieve confirmation of your chosen place, please proceed deposit payment of 50 % of the accommodation and food price.
This is to be sent on the account of Trimurti:
IBAN: CZ14 0100 0001 2305 0846 0227
Your registration is confirmed after payment of the deposit and after finnishing the payment before beginning of the retreat.
Final payment is to be paid till 1st December. By later registrations please proceed the payments before beginning of the retreat the latest.
Payment for the program is to be paid till 1st December on the account of Naropa:
IBAN: NL71RABO0129796999
BIC: RABONL2U
Check-out time: till 11 a.m.
Check out time: after 3 p.m.
Address : Sacha retreat center Trimurti, Vojtěchov 11, Lísek 593 01, Czech Republic
GPS: 49.5736478N, 16.1518119E
More information:
Locatie
Map Unavailable